How to take this course
We expect this course to require at least 15-25 hours from you each week. Students who have prior programming or computer experience may need less time.
The course is of the type blended learning. This means that, more than just self studies with the course material:
You will get continuous feedback from coaches on your code
You will have access to a Slack channel were you can post questions and get answers
You will take part in meetings with the group remotely (i e online) , every day to discuss any blockers and progress.
HOW TO STUDY THESE MATERIALS
(Only for Craft Academy students) Make sure you register for a Slack account and join the Craft Academy team, you find information about this in your welcome mail. If you have any problems with this, please reach out to us at [email protected] to get signed up.
Read through the materials in each section carefully, and follow any instructions.
Take notes! It is absolutely impossible to remember everything just from reading, or even from typing. That is not the way human brains operate. Get a notebook (or a program on your computer, if that's your style) and take lots and lots of notes. You will thank yourself later.
(Only for students enrolled in the Craft Academy course) If you get stuck, ask for help in Slack. There is almost always a coach ready to help you if you have a problem. If you are not on Slack, write us at [email protected] and we'll get you up and running.
Do not wait to start this course! It can seem, flipping through the pages, that you will be able to complete everything quickly. Don't fall for this trap. At the end of each section, we have significant further study materials.
Here's what we will cover in this course: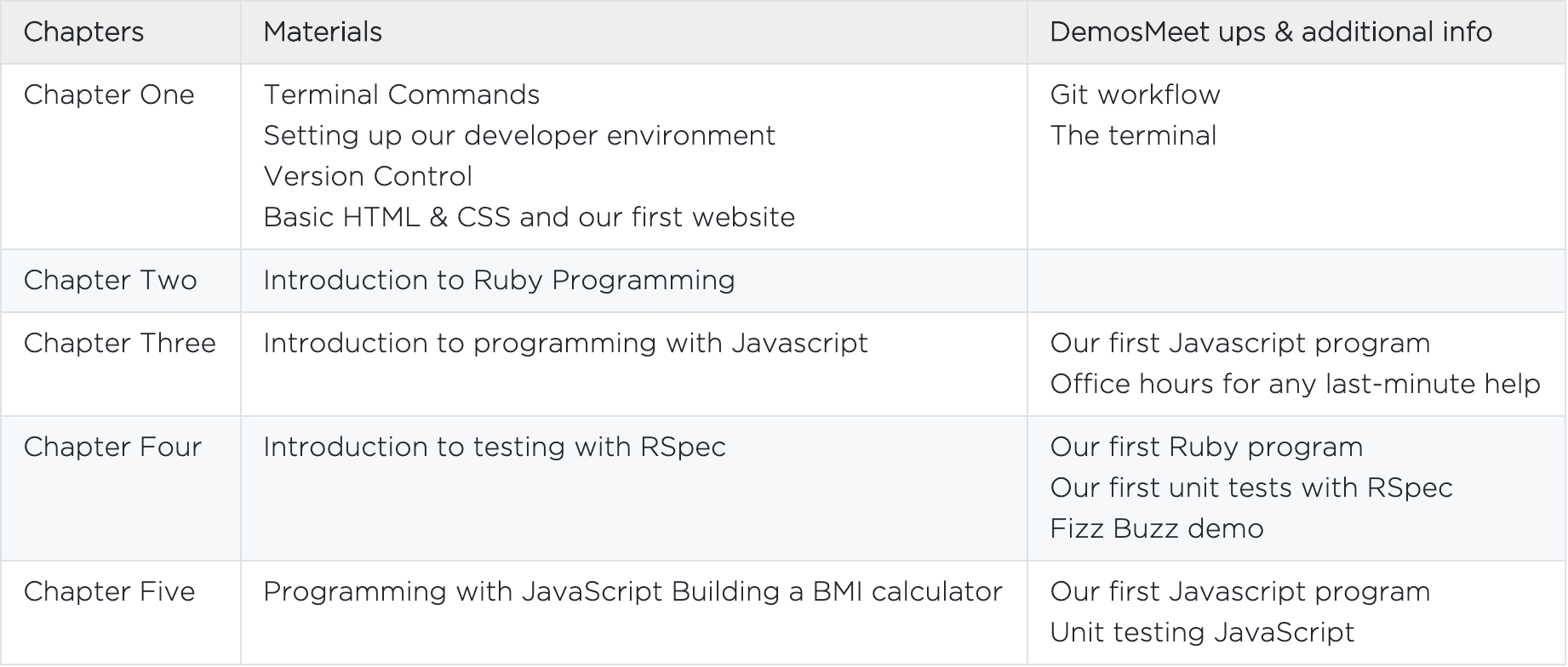 Additional information will be posted on Slack and added to CraftED. Make sure you check in regularly.